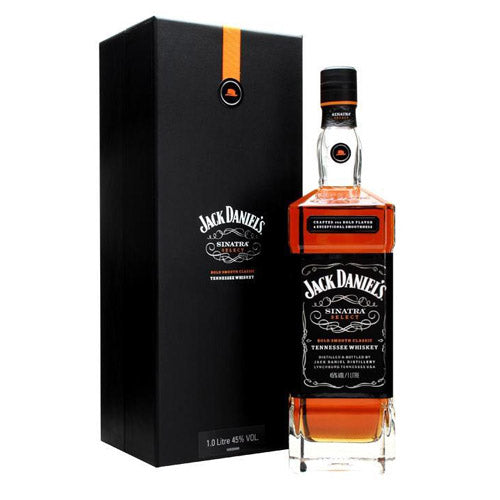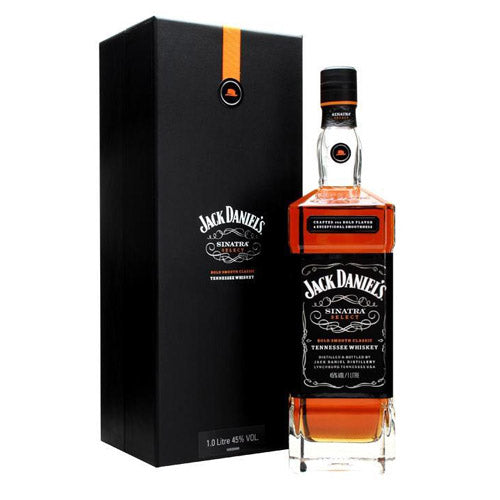 Sku : 082184055533
Jack Daniel's Whiskey Sinatra Select - 1L
Frank Sinatra was a long time fan of Jack Daniel's Tennessee Whiskey and was often seen sipping a glass of it on stage while singing 'Fly Me To The Moon' or 'My Way'. He even kept a stash of the classic whiskey on his private plane to enjoy while on the way to his next show, which would certainly beat a plastic cup of warm wine any day.
Jack Daniel's Sinatra Select has been created in honour of this friendship with Old Blue Eyes. The bold, smooth qualities of the Sinatra Select come from the specially made Sinatra barrels in which part of the whiskey was aged. Deep grooves were cut into the staves of the casks, increasing the amount of exposure the whiskey had to the wood. It is then married with Jack Daniel's Old No. 7 and bottled at 45% abv, which is how Sinatra would have enjoyed it back in the day.

If the item details above aren't accurate or complete, we want to know about it. Please report incorrect product info.