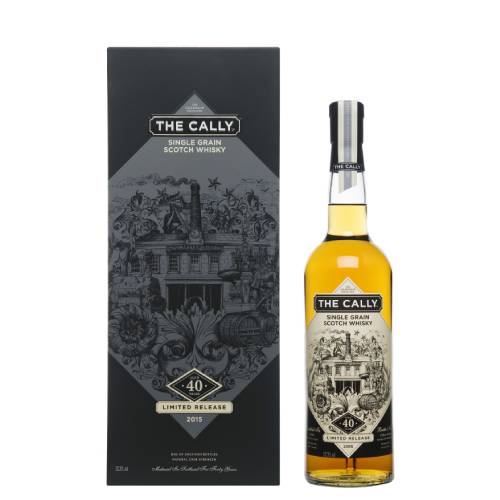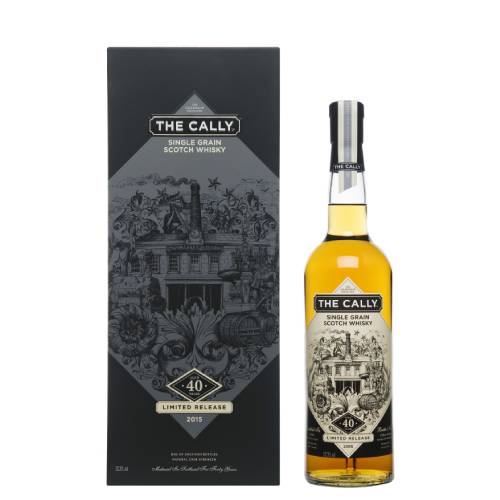 Sku : 088076180314
The Cally Single Grain Scotch Whiskey Aged 40 Years Limited Release - 750ML
Not every release in the 2015 Diageo Special Releases is a single malt — this one's a single grain whisky.
The Cally was made at the Caledonian Distillery in Edinburgh, which was shuttered in 1988. The nickname stuck around, though, and Diageo kept a few barrels on hand to see how well single grain whisky could age into its fourth decade. Distilled in 1974, this is the oldest expression of The Cally ever released and reportedly only the second time Diageo has included a single grain release in the Special Release collection.
Immediately exotic, the nose mixes camphor with intense butterscotch sweetness and vague floral notes — a curious hint of things to come. The body is as powerful as the build-up hints at. The attack is all butterscotch — super-saturated with Demerara sugar — spiked with cinnamon and cloves. The medicinal and austere camphor notes build as that initial sugar rush fades, the whisky taking on a pungent character as it builds to a fiery finish. Here the fruitier elements of the whisky come to the fore — baked (burnt?) apples and nectarines — along with some gentle rosemary and thyme notes. A scent of nutmeg closes the door as The Cally 40 fades away — undoubtedly the best and most unusual single grain whisky I've ever experienced.
106.6 proof. 700 bottles released in the U.S.
If the item details above aren't accurate or complete, we want to know about it. Please report incorrect product info.